Home > Products > Wiring Duct
Used to efficiently and esthetically route and protect wire and cable, wiring duct is most often used in panels and control housings. Wiring duct is available in solid, slotted, or high density slotted styles in standard white, standard gray, black, or intrinsic blue. This wiring duct is made of PVC material, UL recognized, CSA certified, and carrying a flame rating of 94V-0.

Features include smooth edges for installer protection, longer mounting holes for installation versatility, interchangeable covers between the different styles of duct for reduced inventory, and flush covers for tight, side-by-side placement.




Continuous Operating Temperature: 122°F (50°C)
SOLID WALL DUCT: used for straight wire runs where break-outs are not required.
SLOTTED WALL DUCT: featuring break-away fingers with double scored lines - one at the base of the finger and the second a little lower at the base of the duct.
HIGH DENSITY SLOTTED WALL DUCT: featuring more narrow fingers equaling a 2-to-1 ratio when compared with the standard slotted wall duct.
COVERS: sold separately and interchangeable among different duct styles, these covers are made with a non-slip plastic lining for enhanced security.
ADHESIVE BACKING: available upon request.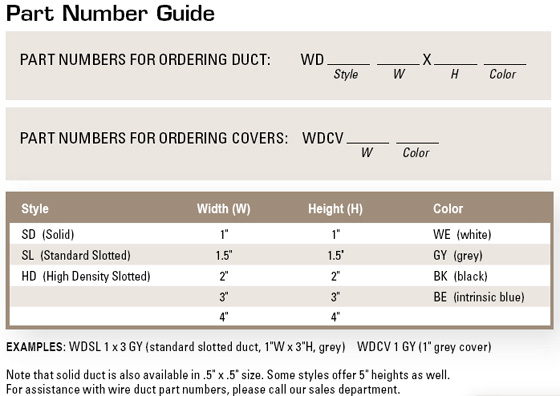 ---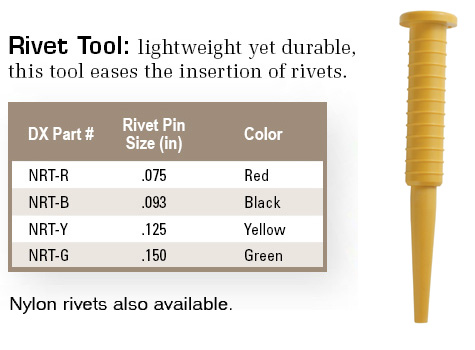 ---